Our Blog
Installing Crown Molding.
General
Monday, March 4, 2019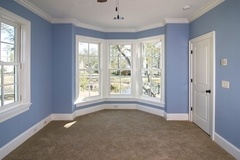 Dull, flat walls don't tell much of a story or leave much of an impression when you invite people into your home. If you want to draw some attention to your interior design, want to add some rich customization to your home, or need a slight change in the wall where you live; maybe it's time to...
Finish reading Installing Crown Molding. ...
Estimated reading time: 1 minute, 49 seconds